Do you remember the last time you were sipping on an ice-cold beer? More than likely you were relaxing and taking in all of the flavor of your beverage either alone, or with some of your favorite people. After a long day or even just to reconnect with friends, getting together over some Colorado brews is a great way to spend a bit of well deserved free time. If you've always wondered about the Denver beer scene, and it's history, the 11th annual Denver Beer Week allows participants to explore the rich culture behind the brewing process from start to finish.
Here, we've outlined some of the best things about this event, and if you're interested in attending any part of the nine-day celebration (September 27-Oct 5) read on!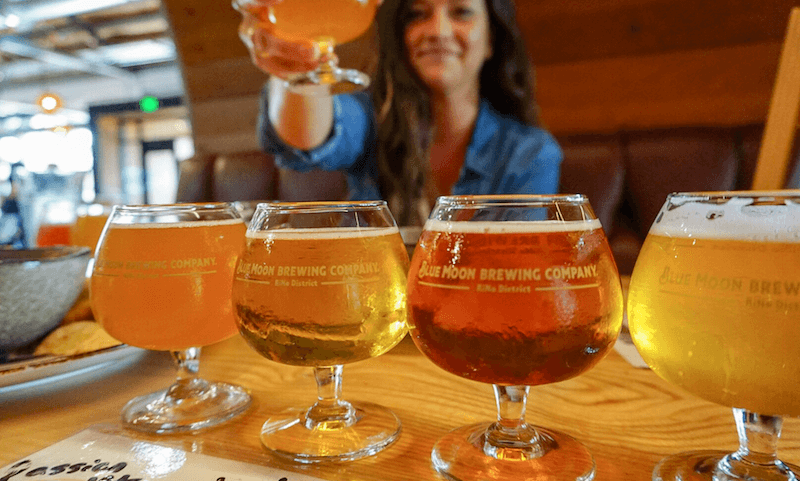 History and Homebrewers
Prohibition first struck Colorado in 1916, then the entire nation in 1920. The German immigrant Adolf Coors, (founder of Coors Brewery) found ways to survive the dry years by converting his brewery into a malted milk manufacturer. Meanwhile, Denverites still found ways to discreetly enjoy beer. Gahan's Saloon became Gahan's "Soft Drink Parlor" as a cover for Denver's hottest speakeasy, which operated out of the basement. Today, there are 15 brewpubs and microbreweries in downtown Denver, including two of the largest in the nation: Wynkoop Brewing Company (1634 18th St.) and Rock Bottom Brewery (1001 16th St.).
Brews and Cruise
The city of Denver invites you to discover local beer culture and flavors at some of the 100 breweries, brewpubs, and taprooms in the metro area. For an insiders list of top breweries and local favorites, check out the Beer Aficionado's Guide. To elevate your experience, consider taking a private tour at one of many specialty breweries and get your own behind the scenes look at some of the most legendary breweries in the world! Coinciding with the granddaddy of U.S beer festivals, (GABF®) #DenverBeerWeek is serving up plenty of events for beer-lovers to enjoy throughout the city.
From tap takeovers, to meet the brewer events, there is a lot to look forward to at this year's Denver Beer Week. Whether you decide to take a self-guided tour or a private one, with a bit of advanced preparation, anyone 21 and up will get more than just a buzz from this hoppy event!