As summer begins winding down, the fun-filled events are just getting started as we gear up for fall in Denver! Whether you're looking for something to do with the whole family, a relaxing afternoon with friends, or a new place to grab a cold beer, we've compiled a list to satisfy all of the best autumn entertainment you've been waiting for. 
Botanic Garden Pumpkin Festival
When: Friday – Sunday, Oct. 8-10, 9 am – 4 pm
Where: Denver Botanic Gardens Chatfield Farms
Make your way to the beautiful Botanic Gardens October 8-10th to enjoy family-friendly activities, live music, local food trucks, and vendors, as well as beer vendors and other tasty drinks. This event is full of classic fall festivities such as carnival games, hayrides, and of course, a corn maze and pumpkin patch! No matter how old or young, the Pumpkin Festival is sure to get you excited for the fall season. Get your tickets now before it's too late!
Pumpkin Harvest Festival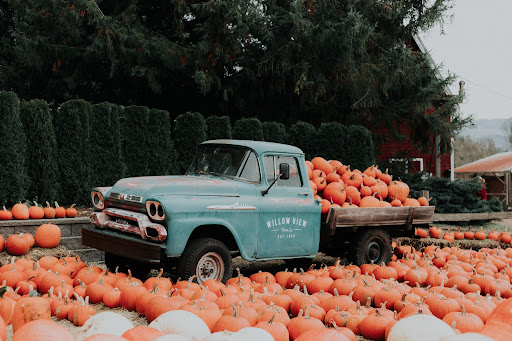 When: October 1st, 2nd, and 3rd
Where: Four Mile Historic Park
The Pumpkin Festival is a one-of-a-kind experience. The festival is the first three days of October with unique and exciting experiences such as ax throwing, a s'more station, tractor rides, an instrument petting zoo, live music, a hands-on art depot, and a marketplace full of locally sourced vendors. There is even a 'build your own scarecrow' event, a fan favorite of long-time festival attendees. Get your tickets here. 
Denver Beer Week
When: September 10-18
Where: Denver Area
Nothing says 'goodbye' to summer in Denver like a week of beer-related events. Enjoy nine days of festivals, tap-takeovers, brewery events/tours, and much more! Even the most avid beer aficionado won't have a difficult time discovering something new. With over 30 breweries to explore, there's an endless amount of adventure awaiting. Visit the website to find more information! 
Leaf Peeping
When: Mid-September to Mid-October
Where: Look West (the mountains)
It's that time of year when the Colorado Gold Rush comes back in the form of spectacular fall foliage. Colorado's famous aspen groves turn brilliant shades of yellow, orange, and red for just a few weeks each fall. And while just about any trip into the foothills and mountains west of the Mile High would do the trick, Kenosha Pass Trail is hard to beat for autumn scenery. This is a favorite "leaf-peeping" day trip for Denver residents because of its close proximity to the city and the ease of access for a truly awe-inspiring fall color hike. Strolling just 3 miles on the east side of Highway 285 will lead you through stunning stands of aspens to a 270-degree view of green and gold forests with 13ers and 14ers stacked up behind. While nature puts on this color show for free, the view is for a limited time only and is highly weather dependent. Remember to check local color maps to see what areas are displaying peak color before heading out of town.
Fall in Denver is one of the most beautiful times to visit the Mile High City. Getting out and exploring the seasonal activities the city has to offer is something you won't regret. We hope you check out one of these suggestions or even all of them.