Now that we're into November, the holidays are right around the corner! This is such a fun time of year, but it's also a bit stressful. Whether you're hosting or a guest at someone's Thanksgiving, cooking for the holiday doesn't have to be intimidating. Below are some of our favorite Thanksgiving recipes that are quick, easy, and seriously yummy.
Mashed potatoes are a Thanksgiving staple, and every family seems to have their own spin on the dish. They're a must for your menu, but waiting on water to boil and potatoes to cook can end up taking up a decent amount of precious time and stove space. If you have an instant pot hanging around from when the kitchen gadget took the internet by storm, this is the time to bring it out! Just 20 minutes and 5 ingredients for some silky mashed potatoes your guests won't be able to get enough of.
A Thanksgiving meal is not complete without some greens! And this green bean recipe only takes about 15 minutes. First, wash and blanch your beans. Follow up by sauteing the beans in olive oil with salt, pepper, and garlic. That's seriously it. They're crispy, warm, and perfect for anyone who likes a little green on their plate.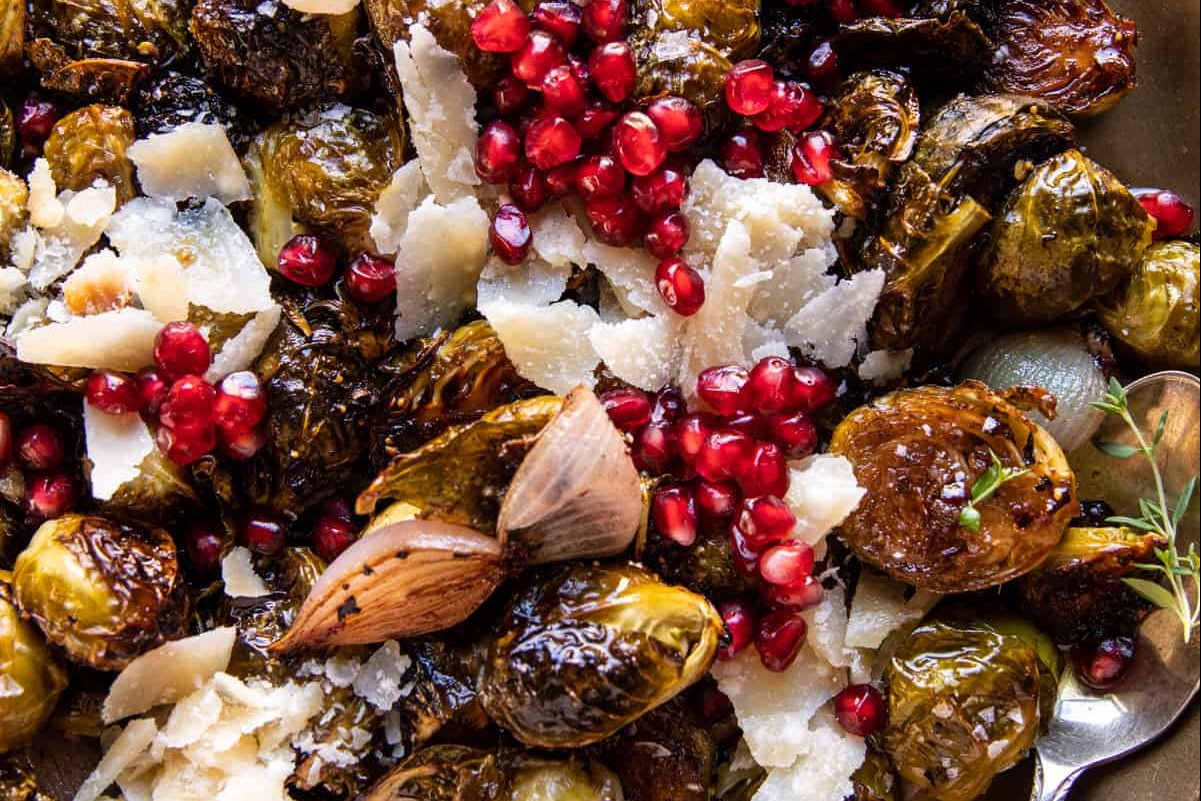 Boiled brussels sprouts are a thing of the past! This recipe from Half Baked Harvest is a flavorful twist on your standard brussels sprouts. Prepare all of the ingredients while you wait for the oven to heat up and get your dressing ready, then just toss everything together when the sprouts are crispy. Even better, you can make this ahead of time. So, rather than worrying about finding oven space on Thanksgiving Day, you can store these for a few days and serve them at room temperature or crisp them up for a few minutes right before serving dinner.
These sweet potatoes might be slightly more complicated, but if you've made a twice baked potato before, you can master these. Even if you're a little skeptical about sweet potatoes, keep an open mind! After an initial bake, you'll combine the insides of the sweet potatoes with eggs, spices, and cheese. Add the mixture back into the potato skins and bake again for a savory treat. This is another recipe you can prepare ahead and do your final bake on Thanksgiving if you're worried about time or oven space. 
Thanksgiving is a great day to remember what we're thankful for and spend time with the people we care about. However you celebrate the holidays, we hope that you get to enjoy moments with your family and friends, and spend less time in the kitchen with one of these quick Thanksgiving recipes!